Your red bin is for waste only, items that cannot be reused or put into your green or yellow bins. Your waste bin is collected fortnightly.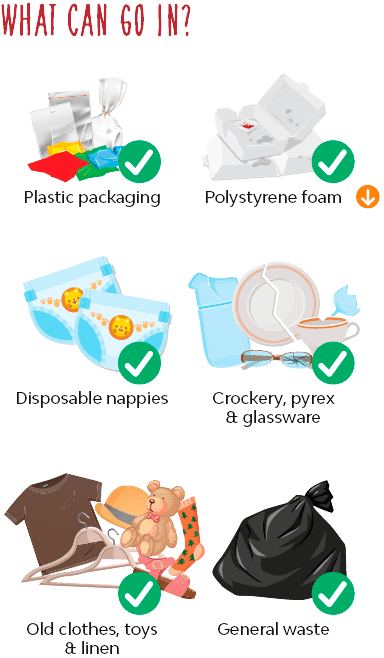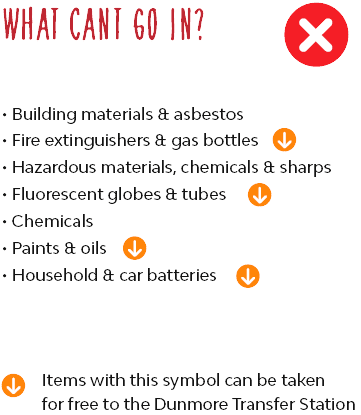 What happens to my waste?
Once your waste bin is collected, it is transported to Dunmore landfill and nothing is recovered.
How can I reduce my input to landfill?