FOGO means all of your food waste can go into your green bin, along with garden organics, lawn clippings and leaves. Your FOGO bin is collected weekly.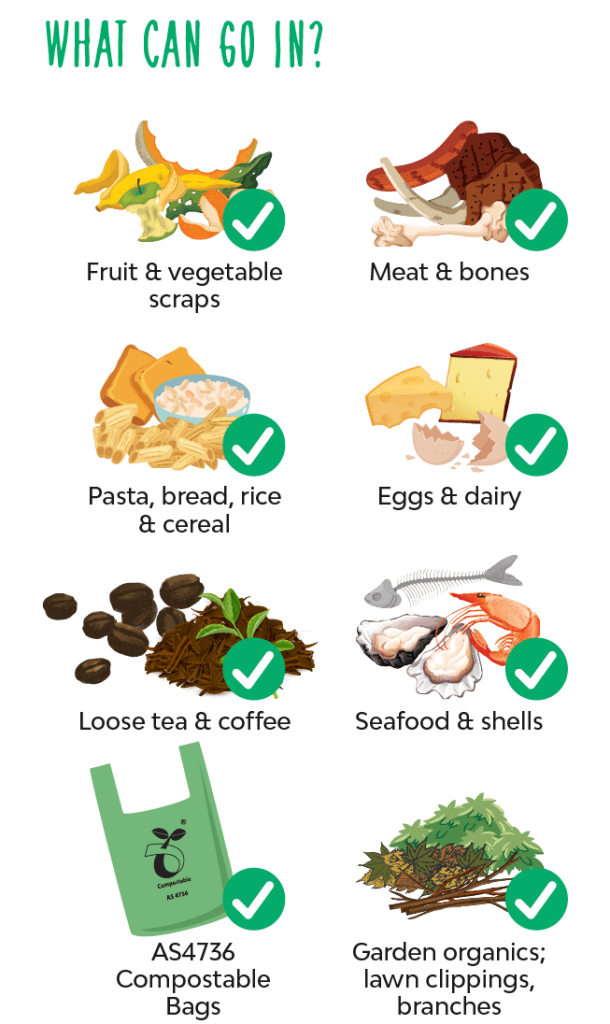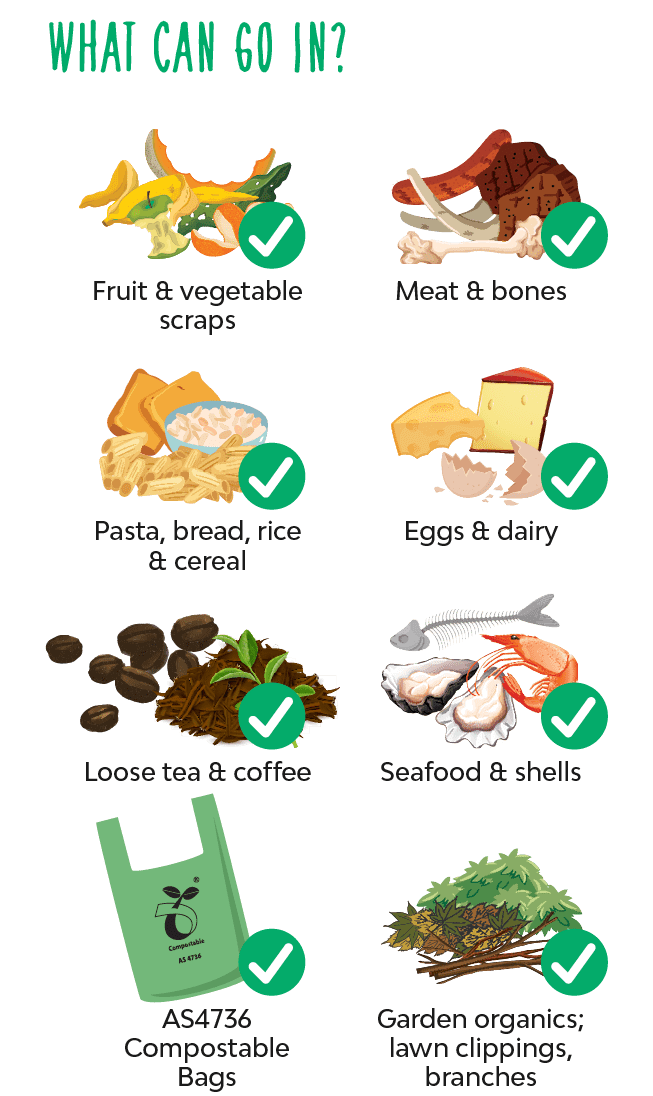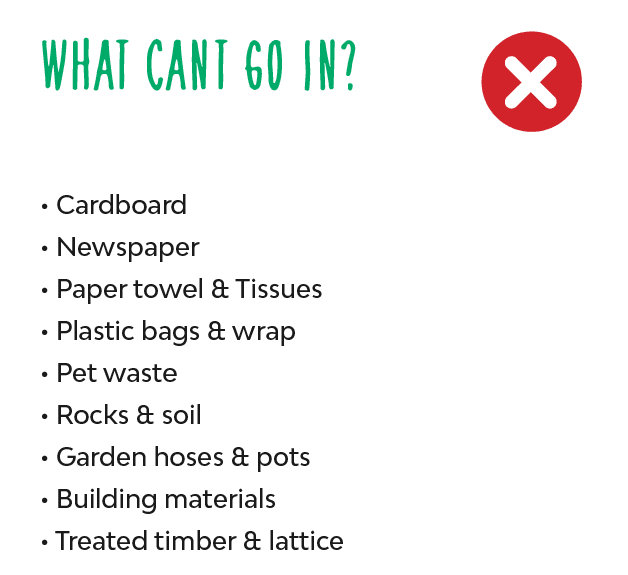 ---
FOGO tips & tricks
Put your food scraps in AS4736 compostable bags.
Layer your food waste with garden organics, leaves and lawn clippings.
Keep your FOGO bin in the shade or in a well ventilated area.
Organise a free bin repair if cracks or splits appear.
Put your bin out for collection every week – even if there is a small amount!
For smelly bins, rinse with lemon and/or vinegar and finish by sprinkling some bicarb in the bottom of the bin to act as a natural deodoriser.
---
Yes!

The NSW Environment Protection Authority (EPA) released a statement that cardboard, newspaper, paper towel, tissues, compostable packaging and teabags should no longer be accepted in the FOGO bin.

Find out all you need to know here.

Once your FOGO bin is collected, your organics are then reprocessed into compost and mulch at Shellharbour's own FOGO processing facility.

Did you know the average Shellharbour household red bin contains 22% food waste which is sent directly to landfill?

By sending our food scraps to FOGO, we are able to:

Save landfill space
Reduce methane gas emissions
Give back to the earth by producing a nutrient-rich compost
Help reduce our environmental footprint

Let's contribute to a greener future by simply throwing our food scraps into the green bin!

FOGO caddies can be collected from the Shellharbour Civic Centre or Dunmore Recycling & Waste Disposal Depot. Remember to bring your proof of residency.

Shellharbour City Council have made FOGO even easier by providing all Shellharbour City households with a FREE six month* supply of AS4736 compostable Little Green Bags.

*Six month supply based on the use of one bag every three days.

More information on the project can be found here.

AS4736 compostable bags

Compostable bags certified to the Australian Standard AS4736 are the only bags accepted in FOGO.

They can be purchased from your local supermarket, hardware store or online. When shopping for compostable bags, remember to look for the seedling logo: