Your yellow bin is collected fortnightly and is for recycling only.
Recyclables collected in the yellow bin are made back into paper, new containers and various other new products. Excess recyclables can be taken to Dunmore Depot for FREE!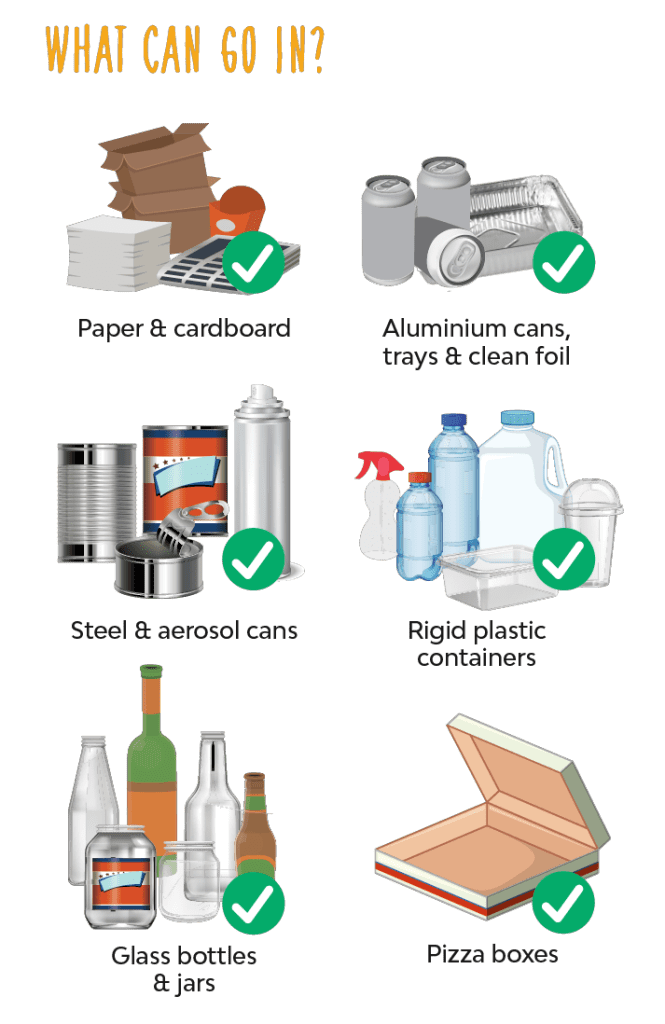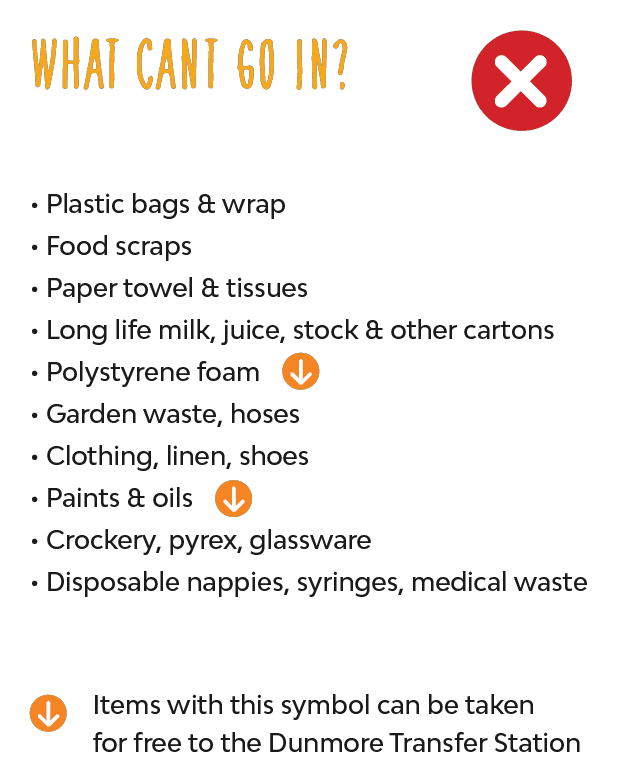 Tips & tricks to recycle right
Keep your recycling loose (never put them in a bag)
Leave lids and labels on your recycling
Conserve water by not rinsing your recycling
What happens to my recycling?
Once your yellow bin is collected, your recycling is taken to a big shed (transfer station) at Kembla Grange. The material is then transported to a giant factory in Sydney called the Materials Recycling Facility, where recycling is made back into paper, new containers and other various new products.