Since introducing The Little Green Bags, Shellharbour City households have made some amazing achievements!
We conducted random kerbside bin audits in March 2021 (before the Little Green Bags) and December 2021 (after introducing the Little Green Bags) and here's what we found: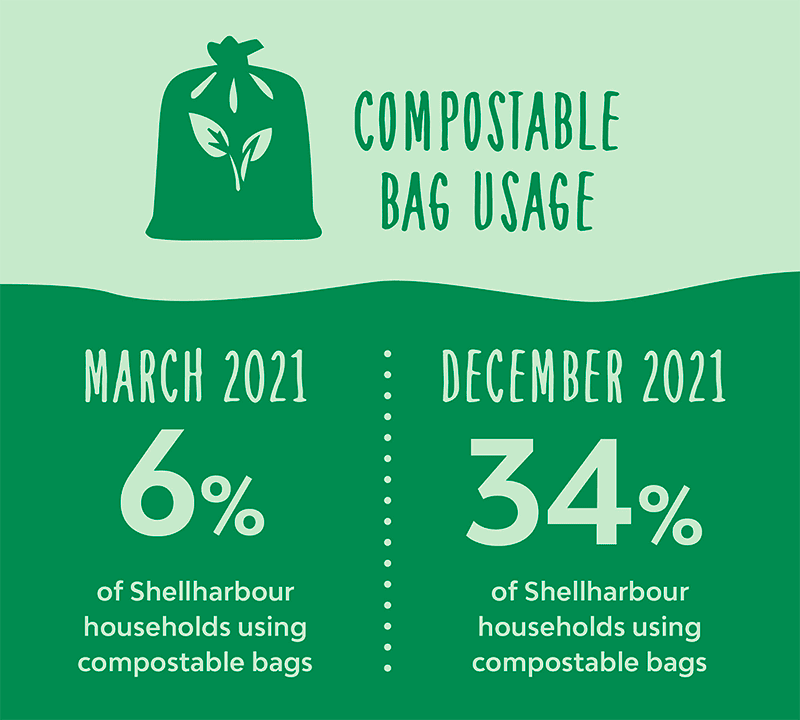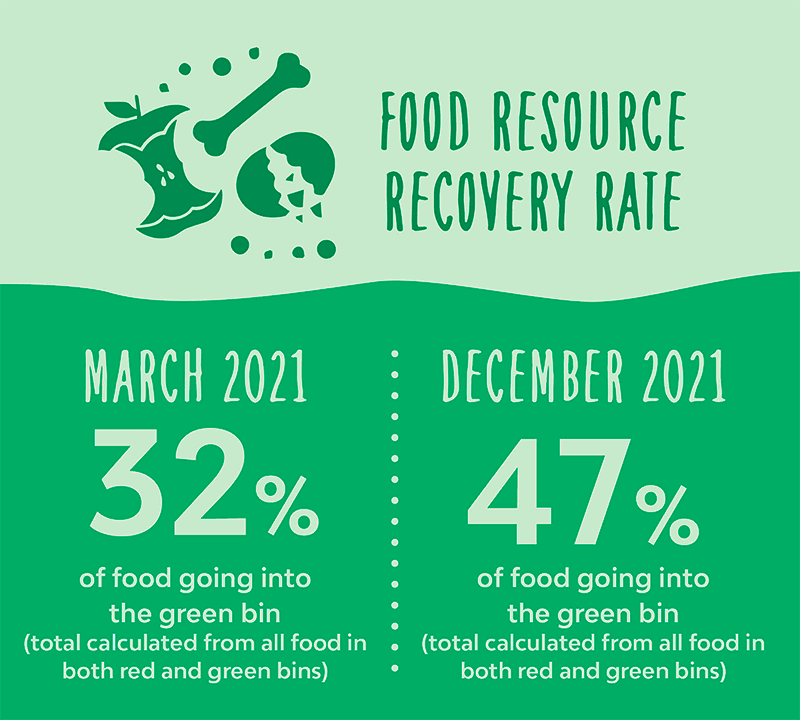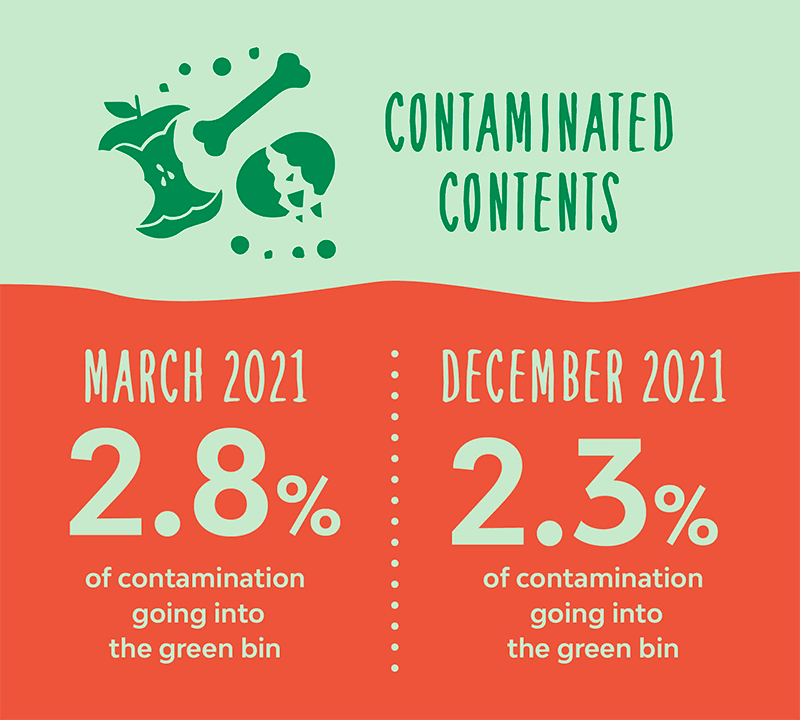 What an amazing achievement Shellharbour!
A big thank you to our residents for making the most of FOGO and the Little Green Bags! Together, we are making a difference and contributing to a greener and more sustainable future.
For more info on the project or to order more Little Green Bags, click here!