The Little Green Bags have arrived!
Shellharbour City Council have made FOGO even easier by providing all Shellharbour City households with a FREE six month* supply of AS4736 compostable Little Green Bags.
*six month supply based on the use of one bag every three days.
Need more bags?
For a limited time only, Shellharbour City residents can pick up another six month supply of Little Green Bags for FREE. More info here.
Our achievements!
Since introducing The Little Green Bags, Shellharbour City households have made some amazing achievements!
We conducted random kerbside bin audits in March 2021 (before the Little Green Bags) and December 2021 (after introducing the Little Green Bags) and here's what we found: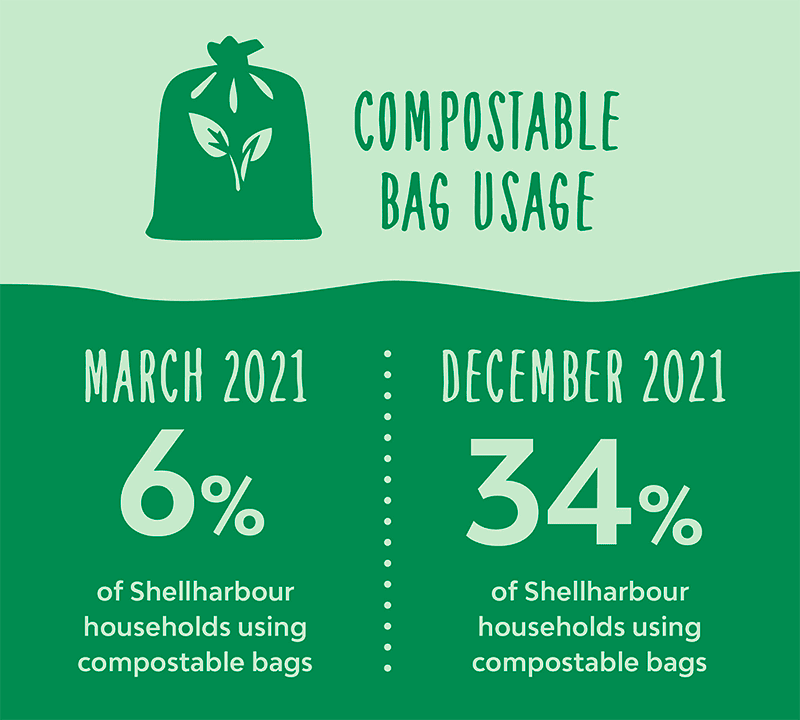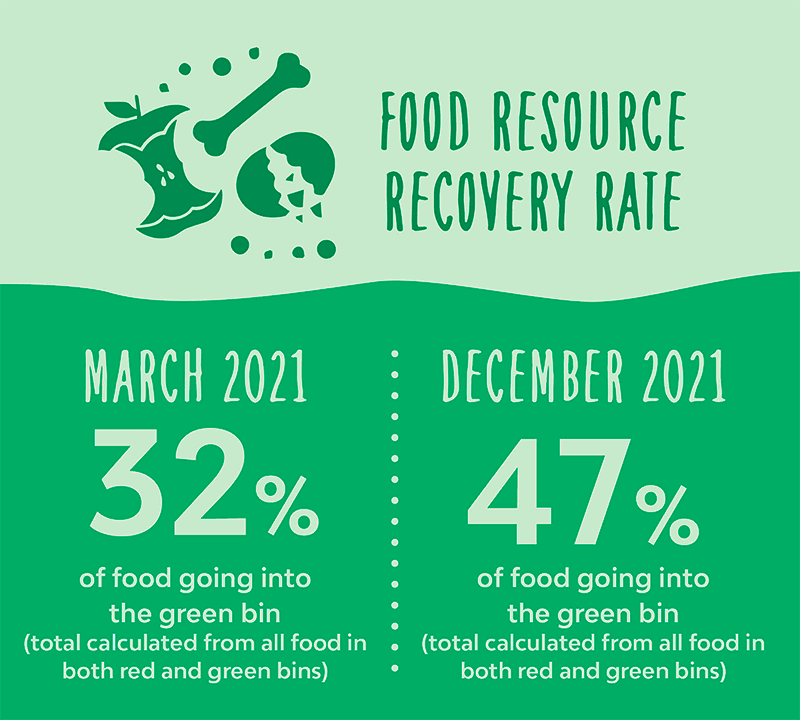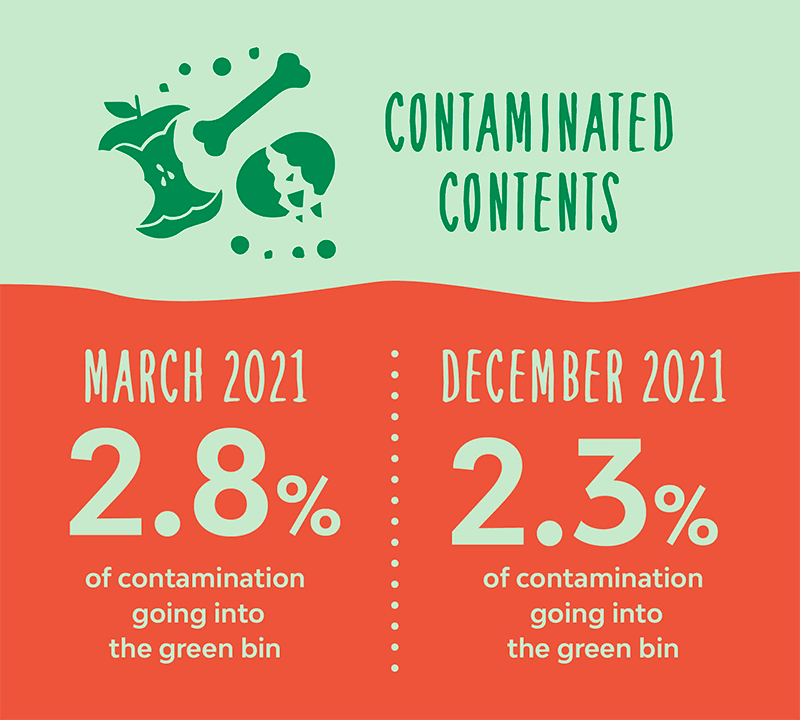 What an amazing achievement Shellharbour!
A big thank you to our residents for making the most of FOGO and the Little Green Bags! Together, we are making a difference and contributing to a greener and more sustainable future.
The Little Green Bags are compostable bags suitable to put into your FOGO bin. The Little Green Bags are certified to the Australian Standard AS4736, which means in the right conditions they completely break down in less than 90 days!

Step 1: Use the Little Green Bag as a liner for your FOGO caddy.
Step 2: Collect your food scraps in the Little Green Bag.
Step 3: Tie the Little Green Bag and place in your Big Green (FOGO) Bin.

Did you know the average Shellharbour household red bin contains 22% food waste which is sent directly to landfill?

We want to make FOGO even more convenient and help you divert your food waste away from landfill. The Little Green Bags are here to help you do this!

Let's all do better by putting all food waste into the Big Green (FOGO) Bin and give back to the earth some of what we take from it.

By sending our food waste to FOGO, we are able to:

Save landfill space
Reduce methane gas emissions
Give back to the earth by producing a nutrient-rich compost!

If you opted in for more Little Green Bags before the 24 October 2021, a second 6 month supply of bags will be delivered to you in Feb-March 2022.

If you did not opt in for more Little Green Bags before 24 October 2021, the bags will be available for purchase soon. So watch this space!

Compostable bags can be purchased from local supermarkets or online. Only bags with the certified Australian Standard AS4736 are accepted in FOGO, so remember to look for the seeding logo.

FOGO caddies can be collected from the Dunmore Recycling & Waste Disposal Depot. Remember to bring your proof of residency.

Don't want a caddy? No worries!

Use your Little Green Bags to collect your food waste and dispose directly into your Big Green (FOGO) Bin.
Tips & Tricks
Store your Little Green Bags in a cool, dry & dark place to prevent early bag breakdown.
Using the handles of your Little Green Bags, tie off your bags when full. This will assist in avoiding a smelly Big Green Bin.
Change your Little Green Bags every 2-3 days to prevent odour & mess!