Hey Shellharbour! It's time for a safety check.
Did you know that lithium batteries are the number one cause of garbage truck fires?
Any type of battery (including lithium) cannot go into your household bins because they end up in landfill, can cause harmful fires and release toxic materials.
Instead, we are reminding residents to safely dispose and recycle your batteries in 3 simple steps: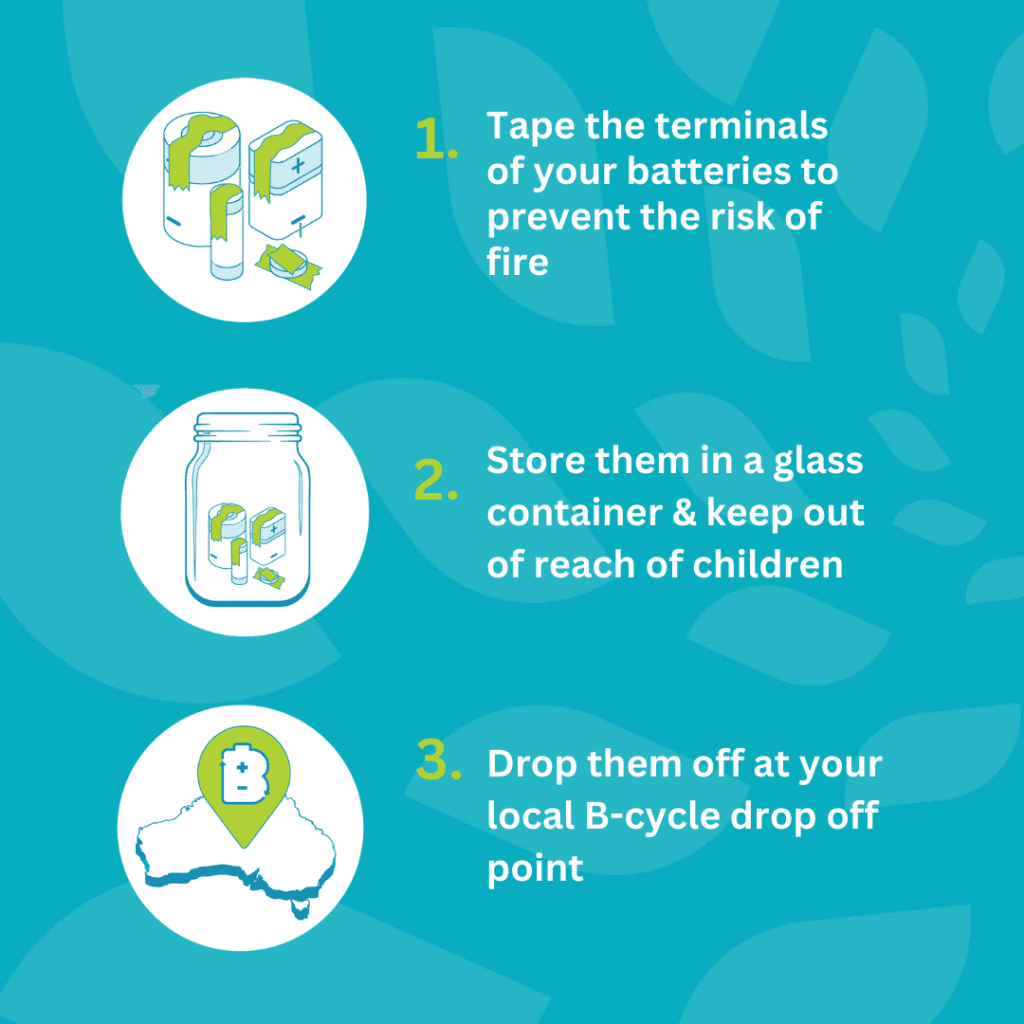 95% of the materials in each battery are then recycled and turned into new products!
For more information on B-cycle and to find your local drop off point, click here!